The Safety Shield You Need
Going alone in the dynamic security world might be difficult. A reputable security testing company like Infiwave can assist businesses across various verticals at all stages of the software development life cycle by helping them be ready, discover, respond, and recover from security breaches. Our organization is equipped with all the tools required for cybersecurity testing to defend against threats to your critical digital assets.
How we Act as a Safeguard
Our specialized security testing solutions for client-side, server-side, and third-party code libraries will guarantee your security and risk mitigation.
We use the DevOps methodology in our application security testing orchestration (ASTO) process, which comprehensively integrates your SDLC with security tooling.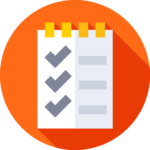 You can spot vulnerabilities early on through our cutting-edge cyber engineering, which uses AI-driven QA technologies to enable improved penetration testing techniques.
By creating a tailored programme in collaboration with you, we introduce, develop, and manage your application security throughout the development process.
Cyber consulting
To find infrastructure flaws affecting your goods, we undertake an architectural analysis and provide infrastructure resilience assurance.
DevSecOps
We ensure the security of your DevOps by simplifying cyber automated testing tools into agile/waterfall and DevOps transferring into DevSecOps, as well as by incorporating the correct process of more excellent value and integration with your SDLC.
Penetration Testing
We offer a professional suite of methodologies under penetration testing that focus on bug bounty systems.
Digital Security
We provide professional AppSec automation services and work to democratise security testing by incorporating manual and automated functional tests into routine testing.
Compliance Testing
This involves automated scanning and manual security assessment to confirm compliance with industry-specific security guidelines (DSS, HIPAA, PCI) and further assist in alleviating compliance gaps.
Web/Mobile App testing
Here, we cover ethical hacking engagement specifically designed to assess vulnerabilities within the design, architecture, and configuration of web-based and mobile applications.
Why Choose Us As Your Cyber Security Partner
A vast pool of Certified Ethical Hackers.
Using a customized automation framework, we integrate security into the foundation of your business.
You can gain knowledgeable assistance working alongside your in-house teams.
You can gain knowledgeable assistance working alongside your in-house teams.
You can gain knowledgeable assistance working alongside your in-house teams.
Comprehensive regression testing coverage.
We provide a vulnerability-free application with iterative release planning.