Gratification is a liability in today's world, where cyber security is necessary
Cyber threats continue to evolve, and we are aware of the impact they have on your business. Cyber security testing measures how well your cyber security strategy protects you from potential attacks by utilizing a variety of methods and tactics. Identifying these vulnerabilities is helpful for preventing cyber-attacks and this is where testing is imperative.
Through our shift-left testing approach, we identify vulnerabilities early on and prevent attacks proactively. Testing utilizes several methodologies and tactics to examine how well your cyber security strategy defends against potential attacks.
Cyber Security Testing Benefits
By implementing robust security measures, you protect yourself from all but the most skilled and determined attackers. Knowing what to focus on is crucial. There are three main benefits to conducting a cyber security test:
Regardless of where a business operates, it must comply with industry-specific and general laws, such as PSD2 and GDPR in the banking industry. A single slip can result in millions spent on remediation and a tarnished reputation. Companies need to perform cyber security testing to stay compliant.
Exploring Vulnerabilities
Keeping workstations, network devices, and network hardware patched isn't an easy job, but it isn't optional. Ransomware and trojans are delivered via these commonly known vulnerabilities. Businesses have a difficult time keeping up with all the potential vulnerabilities out there.
Identification of threats
Tactics, Techniques, and Procedures (TTPs) are often followed by cybercriminals. We replicate attacks based on these proven methodologies. The organization gains a deeper understanding of what type of attack they are most vulnerable to.
Testing your cybersecurity regularly is imperative
Cybersecurity is dynamic and constantly changing, which is why testing is so important. Daily we get to know about one or the other cyber attack. Next month or even next week, the threat landscape will likely be completely different than what it is today.

Here a smart team works well. Your teams may need to implement secure solutions regularly. Nevertheless, there are always gaps to fill: new threats might not be fully understood, training might be insufficient, or mistakes might have been made. What if systems were misconfigured unintentionally (or intentionally)?
Like any other bug, you should control your cyber vulnerabilities.
Cyberattacks are on the rise as emerging technology becomes more sophisticated. Through effective security testing, we can identify vulnerabilities and address gaps early on in the SDLC, enabling you to improve quality, velocity, and cost.
With an automation framework tailored to your business, you can integrate security into the core.
Experience skilled support that works with your DevSecOps and Agile teams.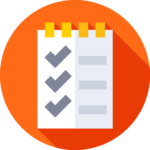 Boost your velocity and quality while reducing costs by shifting left your cyber security.
We provide advanced penetration testing solutions to help you manage cyber threats proactively.
Our Way of Helping- Different from the rest
Code Security Review
We evaluate mission-critical software applications using a combination of manual code review methodologies and automated security code review tools to identify vulnerabilities and their root causes.
Cloud and Network Penetration Testing
To identify potential vulnerabilities in your network systems, we conduct reconnaissance like a threat actor. Our next step is a controlled and safe assessment of your infrastructure.
Review of Cloud & Host Configuration
By building critical infrastructure on-premises or in the cloud, we look for vulnerabilities and insecure deployment practices.
Testing by Red Teams and Social Engineers
To test your resilience, we plan and execute a risk-controlled, no-holds-barred attack. Your people are one possible attack vector we exploit.
IoT & Hardware Security Testing
Our systems test your IoT technologies to find software flaws and vulnerabilities introduced by non-hardened hardware to assess your hardware and connected environment.
With Infiwave, we provide focused testing services for applications involving Shift-Left approaches, API, Functional/Non Functional Testing, Integration Testing, Security Testing, Compliance Testing, and Performance Testing. 
The highest standards of quality and performance are guaranteed.
Our team of experts includes smart testing engineers and developers.
We are equipped with the most modern tools for uninterrupted testing.
Automated tests are continuously run to receive risk-based feedback and ensure timely product releases.
Let's Talk
Speak With Expert Engineers.
Office Address
USA - 147 Mooresville Road, Manchester, New Hampshire
INDIA - 176 Industrial Business Park, Chandigarh
FRANCE - 455 Promenade des Anglais, Nice
Consultation with Technical Experts
Accelerate your journey towards digital transformation