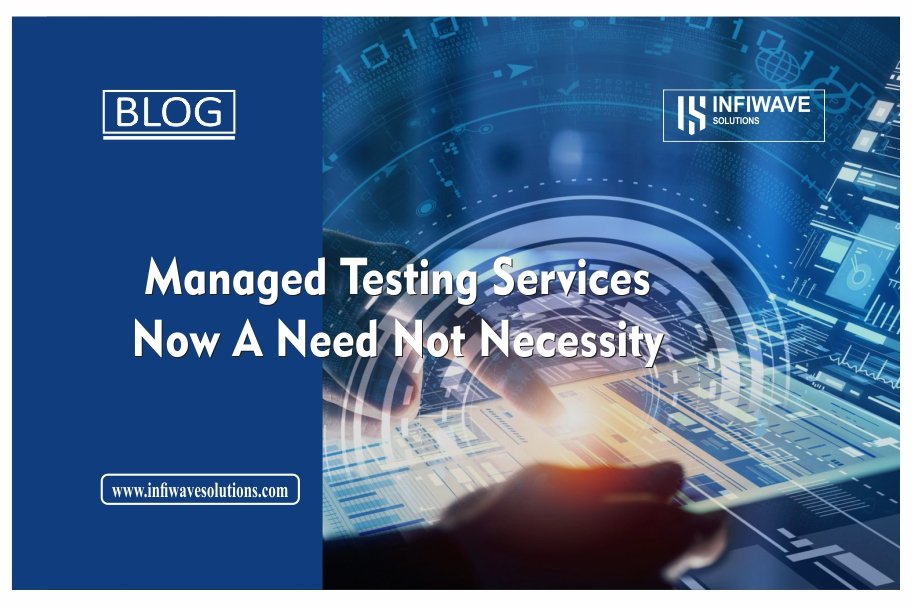 January 24, 2022

ksolutions

0
"A well tested software will score better than a well developed software". How many of you would agree with that?
Software cannot survive for long unless it qualifies a standardized testing process. However, as testing or quality assurance takes the center stage, managing a premium level of testing without the help of independent or outsourced testing teams may not turn out a reality for many.
From limitation of knowledge due to limited code challenge, to team-level biases, an in-house testing team may often prove insufficient for carrying out a thoroughly critical testing for your software. The gaps can be bridged through a Managed Testing Service.
The Definite Advantages of Managed Testing
Managed Testing offers versatility, predictability and reduced costs. Project tracking and forecasting become easier when all testing activities, licenses, services, and points of contact are consolidated into one place.
MTS, eliminates the concern of organizations adhering to regulations and compliances since the quality assurance teams possess the right business knowledge and know-how to implement technology effectively. In addition to gaining hands-on experience and access, companies can also learn valuable lessons that they can apply to future projects.
Accountability
Organizations invest in different kinds of resources to build their own internal quality assurance teams in order to keep a close watch on productivity. However, in such a scenario accountability could suffer. For Managed Services, accountability and ownership remain the mainstay.
Scalability
In-house QA teams often suffer due to their inability to scale. Since QA is rarely the main competency, scaling can be associated with several risks. In the absence of adequate resources, the output may suffer. 
Quality
This circles back to the accountability of a managed services team. Since they specialize in the field of testing, their hierarchy – from beginner to leadership level can together help deliver a higher quality of services.
 Cost Optimization
In an outsourced service model, you can get access to multiple resources without the need of paying additionally for new resources. Even as your engagement limits to one resource, you still find access to the competence of a team that learns and practices together. You do not need to take responsibility for the quality of the deliverable for this outsourced resource.
Those companies without the necessary testing expertise may find it difficult to optimize their testing costs according to their projects. Consequently, such companies are forced to spend more than is necessary. Companies are relieved of such tricky situations by managed testing services.
Command Over Regulations
For different applications and industries, software testing requires specific skills. A medical application QA expert may not be as proficient as someone who specializes in finance software testing.
Each industry has its standards and guidelines, including the software testing industry. In addition, these regulations differ from sector to sector. To effectively implement these standards in applications that pertain to these industries, organizations without the core testing expertise may fail.
Security
Security concerns have also increased significantly with the advancement of technology. Cybercriminals are mostly technology experts, so businesses must also hire professionals who are proficient in detecting and dealing with breaches.
Summing Up
An MTS system can be effective on all fronts, whether it is reducing risk, speeding up delivery, or reducing costs. MTS is a long-awaited panacea for companies seeking to increase quality parameters while undergoing a rapid digital transformation. In most companies engaged in Quality Engineering, it is difficult to find the technical expertise and experience required for this task. Things can be different, though, if you enlist quality managed testing services.
Written by Infiwave Solutions