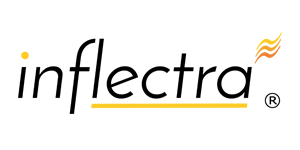 Inflectra is a US-based tech company that makes award-winning Spiratest, SpiraPlan, and Rapise platforms for software test management, QA, test automation, application lifecycle management, and enterprise portfolio management. Inflectra's platforms offer a unified and seamless way of managing safety- and mission-critical applications and complex embedded systems in regulated industries, such as healthcare, transportation, banking, insurance, and more. Legendary customer support, methodology-agnostic software, and cutting-edge functionality that works for agile teams and enterprises alike make Inflectra's tools popular with testers, developers, and managers everywhere.
Tricentis is the global leader in enterprise continuous testing, widely credited for reinventing software testing for DevOps, cloud, and enterprise applications. The Tricentis AI-powered, continuous testing platform provides a new and fundamentally different way to perform software testing. An approach that's totally automated, fully codeless, and intelligently driven by AI. It addresses both agile development and complex enterprise apps, enabling enterprises to accelerate their digital transformation by dramatically increasing software release speed, reducing costs, and improving software quality. Tricentis has been widely recognized as the leader by all major industry analysts, including being named the leader in Gartner's Magic Quadrant five years in a row. 
Dynatrace, Inc. is a global technology company listed on the NYSE that provides a software intelligence platform based on artificial intelligence (AI) and automation to monitor and optimize application performance, software development and security practices, IT infrastructure, and user experience for businesses and government agencies throughout the world. Their platform combines broad and deep observability and continuous runtime application security with advanced AIOps to provide answers and intelligent automation from data. This enables innovators to modernize and automate cloud operations, deliver software faster and more securely, and ensure flawless digital experiences.
Inteligent delivery Solutions
IDS provide data quality engineering and automated software testing solutions that is trusted by leading institutions and bodies in the UK. They have automated the data quality, transformation, migration and assurance process for clients across a wide range of industry sectors, reducing the time and cost of data migration by over 50%. Delivering data certainty, enabling your business to achieve better outcomes with your applications.