Usability Testing For A Better UX
It may not be fair to let your customers work their way through a maze of activities on your app to get what they need. We realize how important first impressions are to your customers; most people will decide whether or not to proceed with you within the first few seconds.Usability testing is an essential step for your company if you want to provide your consumers with the ease of access they need to use your product.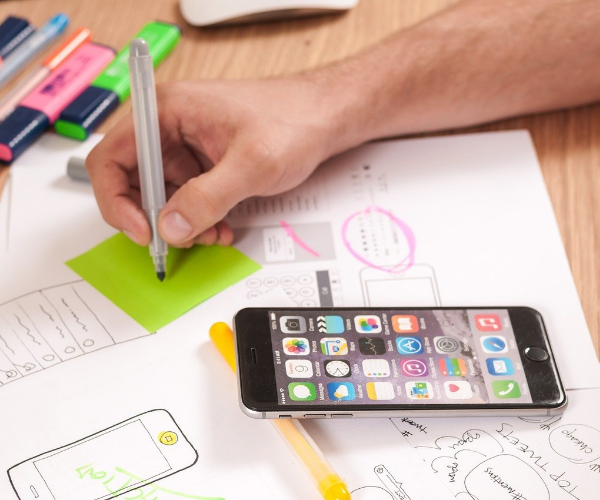 Simplification and Optimization
The application must be simple to understand, utilise, and navigate, as well as suit the needs of the end-users. Software usability testing can assist you in identifying all usability issues before the programme is delivered to end-users, ensuring that your consumers have an outstanding user experience.
Usability and Quality Go Hand-in-Hand
InfiWave offers a full spectrum of usability testing services with strategic go-to-market partnerships with many global platforms. Our knowledge in a wide range of disciplines and our unique skills raise the value of our software testing solutions. This enhances your applications quality and user experience, accelerates software creation for your organisation and gives your customers a seamless experience. As a result, we've created our UX testing technique to enable you to evaluate the real-world experience of your end consumers.
Usability Testing Services at InfiWave
Usability testing for mobile apps
Sustain an optimal UI experience while creating your mobile app to simply attract and maintain users' attention.
Remote Usability Testing
Use moderated or unmoderated usability testing to conduct software usability testing in various geographic regions and receive an immediate response.
Cloud Usability Testing
Check for the best possible user experience for your cloud-based apps, regardless of the browser or operating system combination.
User Experience Audits
Examine the information architecture, look for interaction pain spots, UI flaws, and performance problems, and provide suggestions for improvement.
UX Research
Our professional UX specialists, business analysts, and web designers will analyze UX design and provide essential insights.
Testing and Evaluation in Rapid Iteration
Experienced usability engineers conducted targeted population testing of the prototype on usage behaviour and quickly solved problems.
A/B Testing for Website Usability
Usability testing of two or more web page versions utilizing bucket testing to provide incomparable user experiences and aesthetically beautiful websites.
Hallway Testing
Random user testing provides detailed input on the quality, usability, and functioning of a software programme and identifies fundamental anomalies and faults early in the development process.
We provides usability testing services focusing on the user interface (UI) and user experience (UX).
Observing and documenting user activities in an adequately equipped in-house usability lab with a wide range of devices.
Unbiased Genuine User Input validates your product's user experience and identifies significant flaws, and optimises your product's business goals using real user feedback.
Users' real-time behaviour, expression, and experience are recorded, studied, and analysed in real-world settings and environments.
After testing scenarios, use heuristic assessment to examine the application interface and compare it to trusted usability standards.